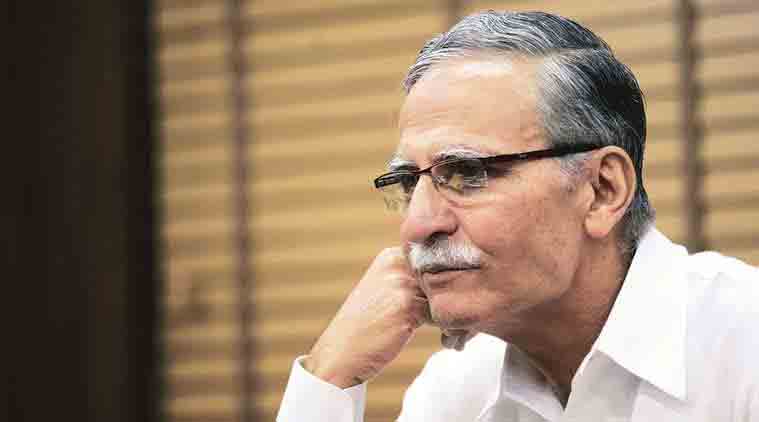 Shah is the seventh central university V-C to come under the scanner even since the NDA government took charge in 2014.
President Pranab Mukherjee has agreed to Human Resource Development Ministry's proposal to launch an inquiry into allegations of financial and administrative impropriety against Aligarh Muslim University vice-chancellor Zameeruddin Shah.
Mukherjee's nod comes within a week of approving a probe against Allahabad University V-C R L Hangloo. Shah is the seventh central university V-C to come under the scanner even since the NDA government took charge in 2014.
As first reported by The Indian Express on October 4, the HRD Ministry had dispatched a file to Rashtrapati Bhavan seeking a probe into allegations of financial, administrative and academic irregularities against Shah, which include:
* Illegal transfer of funds collected from students from the university account to the account of a private trust named Sir Syed Educational Foundation.
* Appointment of a retired brigadier as the university's pro V-C, even though UGC regulations mandate that the position be occupied by a professor. His appointment was done by the V-C by invoking his emergency powers.
* Appointment of ineligible candidates. Assistant professors were appointed against vacant position of professor and associate professor.
* Collapsing law and order on campus.
Shah is learnt to have written to the President on October 4, stating that attempts were being made to tie him down in a web of deceit and that his detractors feel that the best way to do this is accuse him of being corrupt. He also named former Rajya Sabha MP and ex-member of AMU executive council Wasim Ahmad as one of the people trying to sully his image.
"I have nothing to fear from an inquiry. It will, however, provide ammunition to detractors in their efforts to weaken my position," he said in his letter to the President.
Speaking to The Indian Express, Ahmad said, "He (Shah) has done a lot of corruption (during his tenure as V-C) and there should be a CBI inquiry against him. I am happy that the HRD Minister acted on my complaint and sought the President's permission to start a probe."
The HRD Ministry is expected to first issue a showcause to the V-C seeking an explanation on why an inquiry should not be instituted to look into complaints of financial, administrative and academic irregularities. If dissatisfied with the response, the HRD Ministry will launch a formal probe.
Shah was appointed by the UPA-II in May 2012. The HRD Ministry, under Smriti Irani, had fired the heads of Visva Bharati University and Pondicherry University on the grounds of administrative, academic and financial irregularities. Inquiries were also initiated against the IGNOU V-C former head of Delhi University and Jamia Millia Islamia V-C.