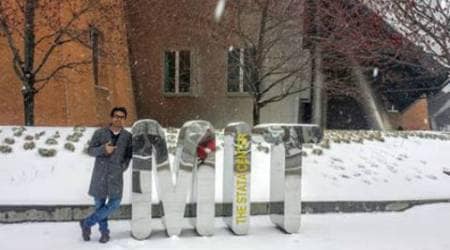 With its state-wide annual school enrolment drive (Shala Praveshotsav) and evaluation drive (Gunotsav) having shown poor results, the Gujarat Education Department has decided to carry out a continuous monthly evaluation process throughout the year. Apart from the evaluation of students and schools, interaction with parents, teachers and even their associations are major components of this drive which will be conducted every Thursday and Friday of the month. It will be mandatory to submit the data collected during the evaluation to the education department within five days of visit.
Data collection forms for the purpose have been issued to each district education office. "The main aim of this project is to improve the quality of education as well as resolve all cases, be it of teachers or parents, or even private schools. The state has been divided into four zones — south, north, central and Saurashtra — each has been handed over to a team headed by deputy director. This will continue till all areas are covered for at least an year," said director primary education M I Joshi.
Though the state education department continues to claim that there's no shortage of faculty, the form also seeks details of government primary schools with no teacher and one teacher. Each team is led by deputy director (primary education) who will monitor the four zones. The two-day drive will be conducted on Thursday and Friday of every month for each four zones, respectively. Having already kicked off since last Thursday (September 8) for the South zone, the first round will conclude on September 29-20 with Saurashtra zone."
On first day (Thursday), teams will visit two private and government primary schools to record students' performance levels. They will then have a meeting with the teachers' associations in the evening. On day two, review meetings with the District Primary Education Officers (DPEOs), Taluka Primary Education Officers (TPEOs), Block Resource Centre (BRCs) and all education inspectors of each zone will be held. Other details to be discussed and sought from the education officials include efforts put in for 100 per cent enrolment during Shala Praveshotsav, status of dropouts and feedback of Shala Praveshotsav from the visiting officers.
Further, details of corrective measures taken post Gunotsav, monitoring of corrective measures, actual status of schools and the future plans have also been sought. After receiving flak for lapse in the implementation of 25 per cent reservation of Economically Weaker Section (EWS) under Right to Education (RTE) Act, this also forms a major component of the data collection.
For instance, details of all students admitted in private schools under RTE Act in the last three years, problems related to admissions, constructive measures and its notifications, RTE grant issued and received, future planning for the implementation will also be part of the date collection. Apart from complaints and pending issues, education and education-related achievements are also to be taken note of, along with innovative measures adopted by schools to improve quality of education and documentation of innovations after discussion with teachers.
The date collection forms also seek details of all complaints "referred by the chief minister, minister, member of Parliament and even member of legislative assembly". They also seek details of complaints older than a month or more, pending legal cases in the Gujarat High Court and all pension cases — pending for more than one year, six months and even 30-10 days (all under separate categories) — along with the reasons for their pendency.